Arts and culture, such as the skills that have been handed down to us through many generations, artworks that reflect each era, and well-thought-out performing arts that captivate an audience, are indeed "entertainment" and an indispensable element for the realization of an affluent society and the formation of culture.
Toward achieving of the Group Mission, the SEGA SAMMY Group supports programs that contribute to the advancement and development of arts and culture. In addition, the Group is also committed to introducing traditional Japanese culture, distinguished international culture, and new culture.
TOKYO JAZZ 2018
"TOKYO JAZZ 2018", that will be celebrating its 17th year since its start in 2002, will be held at NHK Hal and Yoyogi Park Zelkova trees between from August 31 to September 2 in 2018. SEGA SAMMY Group has continually cosponsored this event.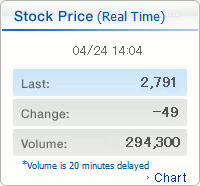 During early Jul,2018 or During late Jul,2018