Sammy and Society
Sammy provides "moving experiences" with Pachislot and Pachinko machine business.
Sammy entered the Pachislot industry in 1982, fully penetrating the Pachinko machine market in 1995. It has since contributed significantly to market progress through its innovations. Our strengths are our industry-leading innovation and visual and game features and the multibrand clout of Sammy, RODEO and TAIYO ELEC. We will build Group synergies by sharing SEGA Sammy's development technologies and solid contents.
Sammy is working with trade bodies to build a positive image for its industry to make its products a familiar part of Japan's mass entertainment landscape. Public relations initiatives include user opinion surveys, industry and association educational seminars, advertising to attract new devotees, and events. As a manufacturer, Sammy focuses on developing diverse genres of machine that reflect the tastes of existing and prospective users. It will continue to propose new Pachinko and Pachislot machines more easy to play in order to attract more people.
Pachinko and Pachislot help improve the mental and physical wellbeing of the elderly. Between June 2006 and the close of December 2013, Sammy collaborated with the Social Welfare Council of Toshima Ward, Tokyo, to open the headquartersf Pachinko and Pachislot showroom on 177 occasions to senior citizens residing in welfare facilities. With caregivers attendance, Sammy employees run these events, which build friendships between the employees and elderly people and which have been very popular among all parties. Sammy maintains seven business centers around Japan. They have worked with local social welfare councils to open their showrooms to the public in Sendai, Sapporo, Tokyo, and Hiroshima. Such efforts have heightened employee interest in contributing to society. Such exposure enables Sammy to entertain people of all ages and demonstrate that it cares about community relationships.
SEGA SAMMY Group is doing various activities besides this.
Please see the CSR report for details.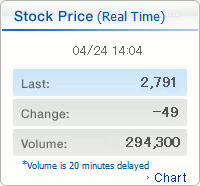 During early Jul,2018 or During late Jul,2018