Our Policy on CSR
-Committed to corporate growth, social worth, and continuing to earn respect-
Any growth of the SEGA SAMMY Group must happen within the context of societyfs development and in close relationship to our stakeholders. Practicing corporate social responsibility, or CSR, is something we do as a member of society. CSR in itself is not an extraordinary or difficult endeavor. It simply involves establishing a Group Management Philosophy and practicing it day to day.
We support the sustainable development of society by following the law and social norms, generating a stable and appropriate profit, and paying taxes and dividends. These, however, are not enough. As a good corporate citizen, the SEGA SAMMY Group tackles global environmental problems and social problems (such as human rights) by taking a global point of view, and at the same time we create many benefits for our local communities.
Ifm proud of our many Group employees who actively volunteered after the Great East Japan Earthquake of 2011. During the reconstruction efforts, they put on a variety of events in the affected areas to give people courage and strength. Thanks to them, I rediscovered the significance of the entertainment business and was particularly impressed with how much these employees grew. Going forward, we will not only take social initiatives, but also contribute to society in a range of forms through our business and our response to the environment.
1. Contributing through Our Business
Humans need more than just food, clothing, and shelter to live. A dynamic life requires play and fun, which is what entertainment is all about. Our goal and the role society expects of us is to bring enrichment, fulfillment, vitality for tomorrow, and other such values to peoplefs daily lives by providing entertainment that delivers smiles, joy, dreams and excitement to people throughout the world. We are conscientious at all times in offering safe, high-quality products and services and to develop and offer products and services that help to solve societyfs problems through entertainment. We will moreover work with our Group companies, related industry groups, and others to encourage the sound development of young people and create appropriate environments for play and pastimes.
2. Social Initiatives
As good corporate citizens, the Group as a whole and its individual companies and workplaces maintain an active dialogue with members of the community and take initiatives to benefit society. Such initiatives also encourage each employee to grow and unify us in our aspiration for a stronger Group.
3. Environmental Response
Climate change, resource depletion, and poverty are among the many problems we face on the global scale. The business activities of an enterprise inevitably have some impact on the environment. There is so much more we can do, as a Group and as individuals, than just comply with laws on pollution prevention, waste processing and the like. Our Group employees therefore will think about and act on what they can do to benefit the environment, by saving energy, recycling, or reducing consumables use.
4. Corporate Governance
Corporate governance, including compliance and risk management, is utterly crucial. The SEGA SAMMY Group is ensuring corporate management soundness, transparency, and efficiency by instilling our Management Philosophy, developing compliance awareness, and strengthening our legal compliance and internal control systems.
We moreover create healthy workplace environments, respect human rights, and show no tolerance for discrimination. Our purpose is to build a corporate culture where each employee can engage his or her creativity and challenge-taking spirit. Along with this, we maintain fair and impartial relationships with our suppliers and work together with them as partners.
5. Economic Responsibility
The SEGA SAMMY Group views our business with a global perspective in our efforts to ensure sustained growth and to maximize enterprise value. Additionally, we enhance management transparency and meet the expectations of our shareholders and society through fair and timely disclosure and appropriate returns on profits.
The SEGA SAMMY Group can do more than grow for its own sake. We will strive to achieve strong, continuous growth by actively exploring new fields in a way that contributes to the invigoration of the overall Japanese economy and to the sustainable development of the world.
At the same time, we need to realize that any expansion of our Groupfs services and business will necessarily affect our stakeholders and society in a significant way. We must therefore renew our awareness of such circumstances and our responsibility, and fulfill our CSR in a manner as befits the SEGA SAMMY Group, to ultimately become a corporate group that is committed to corporate growth, social worth, and continuing to earn respect.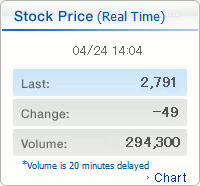 During early Jul,2018 or During late Jul,2018