SEGA SAMMY Group Mission
Overview of SEGA SAMMY Group
The SEGA SAMMY Group is involved in a wide range of business operations, encompassing Sammy's pachislot and pachinko machine business; entertainment contents business which focuses on SEGA Group's digital game business, includes amusement machine development and facility operation, development of video contents and toys; and resort business, which is represented by the development and operation of hotels. Our mission as a comprehensive entertainment company working to provide new means of entertainment is to maximize group-wide synergy and offer entertainment products at a quality level only the SEGA SAMMY Group is capable of providing.
Not only domestically but in all entertainment markets around the world - Europe, the U.S., Asia and beyond - we are striving to firmly establish our presence as the world's leading entertainment company.
FY'18 Consolidated net sales of SEGA SAMMY HOLDINGS INC.
Shaping the Future of the Group
The SEGA SAMMY Group, with the objective of providing entertainment consistently at the high level of quality demanded by society, responds flexibly to societal changes and works to optimize its management resources and business structure in tune with the needs of the times. While endeavoring to achieve stable earnings in our pachislot and pachinko machine business, we are working to fortify our capabilities in Japan and abroad in the digital game field - positioned as the driving force for our future growth - to solidify our presence as a robust, well-established comprehensive entertainment company. We are also currently preparing our IR (Integrated Resort) operations as a pillar of medium- to long-term growth. In addition to our pursuit of earnings, we have positioned the fulfillment of our societal responsibilities as one of our most crucial management issues, and are constantly working to enhance our corporate governance practices.
Group Logo
The group logo is designed in blue and green, the corporate colors of SEGA and Sammy, with the overlapping two "SS", each company's initial, representing united synergy. The curve linking SEGA and Sammy together indicates their cooperation and declares SEGA SAMMY's commitment to global development.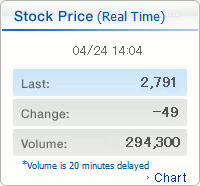 During early Jul,2018 or During late Jul,2018